Tips for Choosing the Best Wedding Photographer in Varanasi. Are you planning your dream wedding in Varanasi and want to ensure that every precious moment is captured beautifully? Choosing the right wedding photographer is crucial to preserve the memories of your special day. With so many options available, it can be overwhelming to find the best photographer who can meet your expectations.
Table of Contents
Photo
Our Latest Work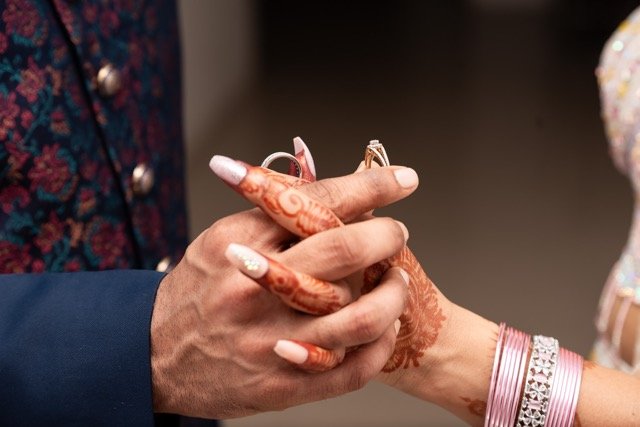 Research and Explore Different Styles of Photography
Before starting your search for a wedding photographer in Varanasi, familiarise yourself with various photography styles. Some popular styles include traditional, candid, photojournalistic, and artistic. Determine the style that resonates with your preferences and aligns with the overall theme and vibe of your wedding.
Determine Your Budget
Setting a budget is essential when choosing a wedding photographer. Determine how much you are willing to spend on photography services. Remember that your wedding photos will be cherished for a lifetime, so allocate a reasonable budget to ensure quality work.
Check the Photographer's Portfolio
Once you have shortlisted potential photographers, review their portfolios. Pay attention to the quality of their work, their ability to capture emotions, and their overall style. A photographer's portfolio will give you a glimpse of their skills and help you assess if their work aligns with your vision.
Read Reviews and Seek Recommendations
Read reviews and testimonials from past clients to get an understanding of the photographer's reputation and customer satisfaction. Additionally, seek recommendations from friends, family, or wedding planners who have had positive experiences with photographers in Varanasi.
Meet the Photographer in Person
Arrange a meeting with the photographer to discuss your wedding plans, expectations, and any specific requirements you may have. Meeting them in person will give you a chance to gauge their personality and ensure that you feel comfortable working with them.
Assess their Experience and Professionalism
Inquire about the photographer's experience in shooting weddings. An experienced wedding photographer will have a better understanding of capturing crucial moments and handling different situations that may arise during the event. Also, assess their professionalism, promptness in responding to inquiries, and their willingness to accommodate your needs.
Discuss the Packages and Services Offered
Discuss the packages and services offered by the photographer. Ensure that they offer a package that suits your requirements and provides adequate coverage for your wedding. Inquire about additional services such as pre-wedding shoots, photo albums, or prints.
Evaluate their Equipment and Backup Plan
A professional wedding photographer should have high-quality equipment and backup plans in case of any technical issues. Inquire about the type of cameras, lenses, and lighting equipment they use. It's crucial to ensure that they are well-prepared to capture your wedding day without any interruptions.
Understand the Photographer's Working Style
Tips for Choosing the Best Wedding Photographer in Varanasi. Every photographer has a unique working style. Some prefer to blend into the background and capture candid moments, while others may provide more direction for posed shots. Discuss your preferences with the photographer and ensure that their working style aligns with your vision.
Clarify the Ownership Rights of the Photos
It's important to clarify the ownership rights of the wedding photos. Understand if the photographer retains copyright or if you will have full rights to reproduce and share the images as you please. Having clarity on this matter will prevent any future disputes.
Ask About Post-Production and Editing Process
Inquire about the photographer's post-production and editing process. Understand how they enhance the images, adjust colours, and retouch if necessary. Ensure that their editing style matches your preferences and complements the overall aesthetic of your wedding.
Inquire About Delivery Timeframe
Ask about the expected delivery timeframe for the final edited photos. Wedding photographers typically take some time to sort, edit, and deliver the images. It's essential to have a clear understanding of when you can expect to receive your wedding photos.
Sign a Written Agreement or Contract
To avoid any misunderstandings, it's advisable to have a written agreement or contract with the photographer. The agreement should outline the services, deliverables, payment terms, and any other important details. Review the agreement carefully and seek clarification if needed before signing.
Trust Your Instincts
While all the technical aspects are crucial, it's equally important to trust your instincts. Choose a wedding photographer with whom you feel a connection and who understands your vision. Building a good rapport will make the entire photography experience more enjoyable and comfortable.
Frequently Asked Questions (FAQs)
Q1. How far in advance should I book a wedding photographer?
A1. It's recommended to book a wedding photographer at least 6 to 12 months in advance to secure their availability for your wedding date.
Q2. Can I request specific shots or poses?
A2. Yes, you can discuss your preferences and specific shots you would like with the photographer. They will incorporate your requests into their work.
Q3. Should I provide a shot list to the photographer?
A3. While it's helpful to provide a shot list to ensure important moments are captured, allow the photographer to use their creativity and expertise as well.
Q4. Do I need a second photographer?
A4. Having a second photographer can provide additional coverage and perspectives, especially for larger weddings. Discuss this option with your chosen photographer.
Q5. What happens if the photographer falls ill on my wedding day?
A5. Professional photographers usually have a network of colleagues who can step in as backup in case of unforeseen circumstances.
Final words on Tips for Choosing the Best Wedding Photographer in Varanasi.
Selecting the best wedding photographer in Varanasi requires careful consideration and research. By following these tips, you can find a photographer who not only captures beautiful moments but also understands your vision and brings it to life. Remember, your wedding photos will be cherished for a lifetime, so invest time and effort in choosing the perfect photographer who can create lasting memories of your special day.